About forApp
Mobile Accessibility Inspection Solution
for Accurate Accessibility 'forApp'
Solutions that value convenience, safety, and accuracy
World-recognized 'forApp' of SCE Korea, a company specializing in accessibility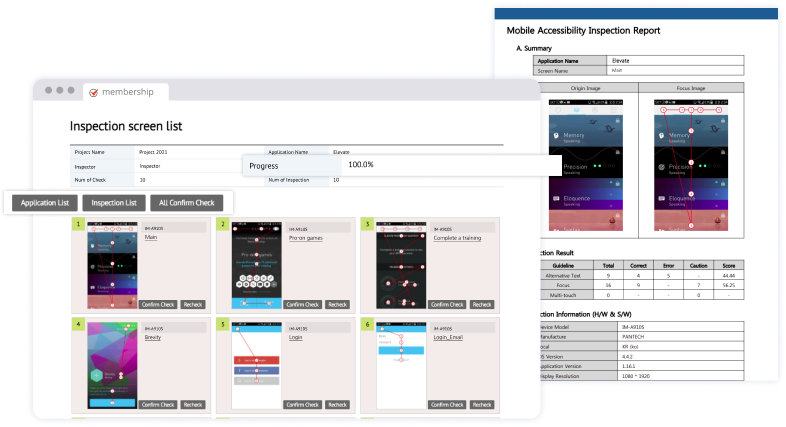 Manage accessibility
from the cloud platform 'forApp'.
Korea's first mobile accessible cloud platform
Leading 'forApp' technology

Is it possible to use any app?
Both Android and iOS applications are available.

forApp
Mobile Accessibility
Inspection Solution
Android
Download from the market,
deliver the .apk file and
analyze it
iOS
Install libraries
for analysis
Text Alternatives
The first step in compliance with accessibility,
diagnoses 'Text Alternatives' as a 'forApp' solution.
'forApp' analyzes all UI by checking alternative text at once and
specifies content with errors. Error reports allow users to quickly
change Text Alternatives.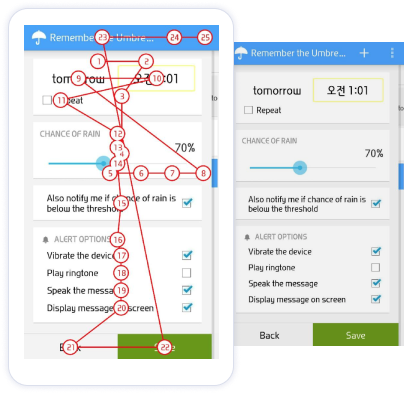 Focus
Identify the order of focus that is essential
for compliance with accessibility.
You can see at a glance the location and path of the focus to see
if it moves in a logical order. Checked reports display content
that requires attention, making it easy to see the focus.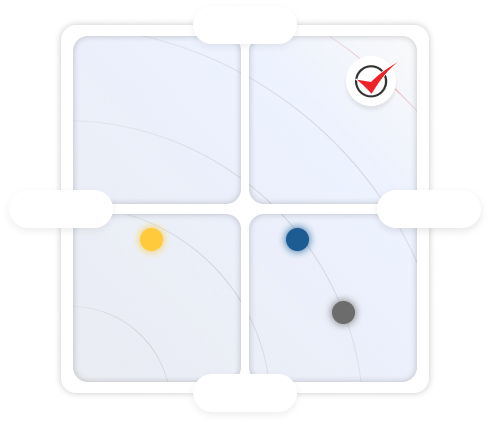 Automated
Time-
Consuming
Time-
Saving
Manual
Comparison
forApp VS Competitors
If you don't check with 'forApp', you'll have to manually proceed
with all of the mobile application accessibility improvements.
If you check text alternatives and focus on the same page count,
manual checks can save you a lot of time by completing a
month's work within five days with a 'forApp' solution.
Join 'forApp' now to check out the report!