Compliance
Related Laws
Share information on mobile accessibility legislation.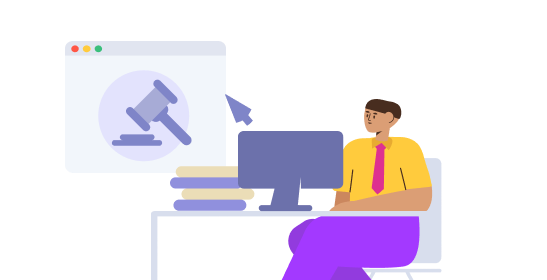 ADA title
You Must Abide by Americans With Disabilities Act.
The ADA
is the most important law in the United States on accessibility and citizenship
for people with disabilities, including web accessibility.
'Title III'
refers to ADA's legislation that affects the way customers are served.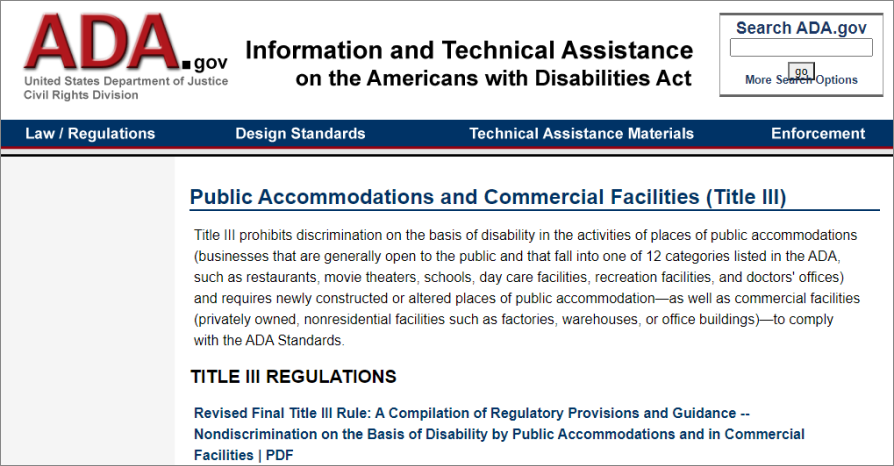 ADA Requirements
Businesses of all types have to make it possible for customers with disabilities to access their services. The
law requires them to make "reasonable modifications" to their premises when necessary so that they can
serve people with disabilities.
A Company That Must Comply
ADA is not applicable only to large companies. Businesses of all types and sizes must comply with the ADA
law if they have more than 15 employees.
ADA Web Accessibility Litigation
The expansion of digital commerce has led to a surge in the number of ADA Title III related lawsuits since
2017. The current legal environment in the United States is very advantageous for disabled people to sue
businesses under ADA Title III.
WCAG

The Best Way to Comply with Ada Is to Follow the WCAG.
WCAG is an American web content accessibility guideline. This is the most important
guideline for web accessibility policies and sets standards for web accessibility
legislation in most countries around the world.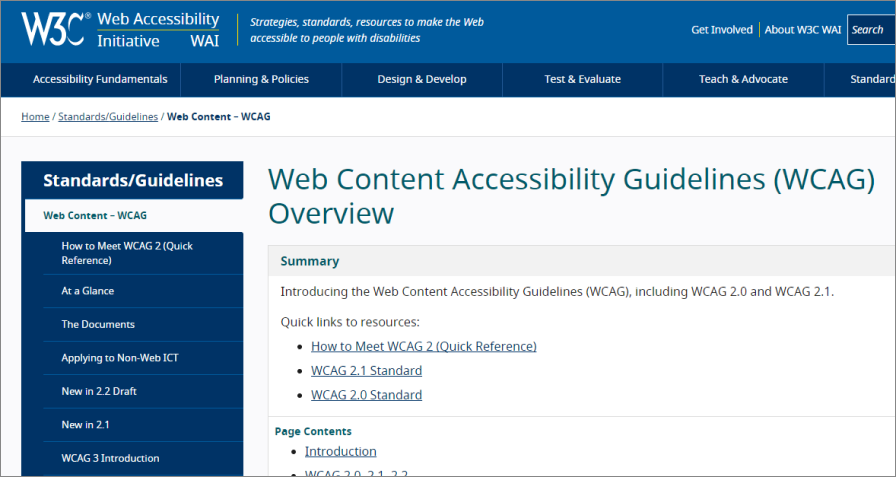 Principles of WCAG
The entire WCAG 2.0 is very long, complex, and has a variety of points and requirements, but it is all based on
four imperative principles: perceivable, operable, understandable, and robust.
1. Perceivable 
This refers to the ways that users perceive content online through their senses of sight, sound, and touch.
2. Operable
Operability means the ways that someone can use the site.
3. Understandable
Understandable sites are easy for everyone to understand.
4. Robust
Using clean HTML and CSS code that meets recognized standards
Being compatible with assistive tools that people with disabilities use to browse online
WCAG and ADA
In the event of an enterprise being sued for a site that is not accessible to an individual in the United States,
the court requires that the website comply with WCAG 2.0 level AA under the ADA. In other words, the best
way to complies with ADA is to follow the WCAG.